HVAC Installation Services by K.M. Gomes & Sons HVAC HVAC
At K.M. Gomes & Sons HVAC HVAC Professionals, we specialize in providing expert HVAC installation that guarantees reliable and efficient comfort for your home or business. Our certified HVAC technicians have the experience and precision needed to handle any installation project in Clinton, Hunterdon County, Warren County, Long Valley, Chester, Bridgwater, and Branchburg, NJ. When you choose our professional installation services, you can rest assured that your HVAC system will perform optimally and stand the test of time.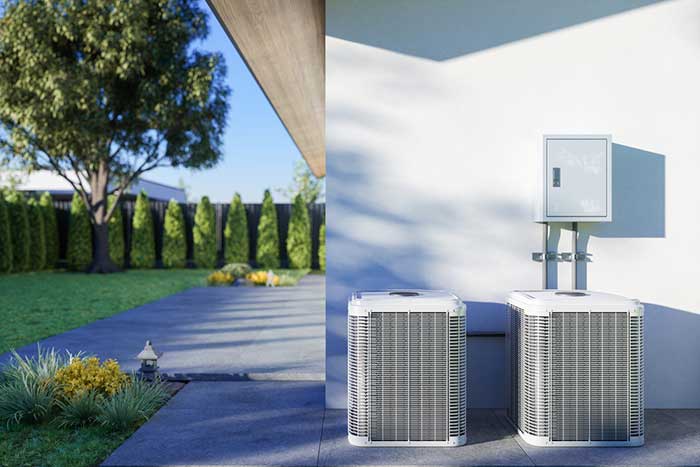 HVAC Installation: Leave It to the Pros
At K.M. Gomes & Sons HVAC HVAC, we offer expert HVAC installation services to ensure optimal performance and energy efficiency in your residential or commercial spaces. Our experienced technicians specialize in handling a wide range of HVAC systems, including heating and air conditioning units, delivering seamless installations tailored to your specific needs.
Professional Expertise for Precise Installations
With over 40 years of experience in the HVAC industry, our skilled technicians possess the expertise and knowledge to handle all installation requirements with precision. Whether you need a brand-new system installed or a replacement for an existing one, we use top-of-the-line brands to guarantee lasting performance and comfort.
Tailored Solutions for Your Comfort
At K.M. Gomes & Sons HVAC, we believe in a personalized approach to meet your unique requirements. Our team takes the time to understand your preferences, budget, and space specifications to recommend the most suitable HVAC system for your property. From start to finish, we ensure that every aspect of the installation process is handled with utmost care and attention to detail.
Schedule Your Installation. Give Us a Call
Ready to enhance the comfort of your living or working spaces with our reliable HVAC installation services? Reach out to us today for a free estimate on installations.
Experience our expert installations and trust K.M. Gomes & Sons HVAC HVAC for all your HVAC needs. Let us create the perfect climate-controlled environment for your property. Contact us now to schedule your installation appointment and ensure optimal comfort and efficiency.